An inherent part of the culture and tradition of Welsh-language poetry
The tradition of Welsh bardic chairs and the 'Chairing of Bards' is believed to date back as far as 1176. It is the most significant ceremony to take place at the National Eisteddfod and the most notable competition in Welsh-language poetry culture.
The 'Chairing of the Bard' ceremony is one of the most significant ceremonies held at an Eisteddfod. Chairing ceremonies announce the successful bard in 'The Chair' competition.
Ceremonies are held at local and county Eisteddfodau, however, the most anticipated ceremony is held at the National Eisteddfod.
Bards who are successful in 'The Chair' competition are recognised as 'Prifardd', translated literally as 'Chief Bard'.
A new bardic chair is commissioned each year and their designs are often reflective of the location the Eisteddfod is held at that particular year.
Bardic chairs are highly-decorated wooden chairs crafted by highly-skilled designers and craftspeople.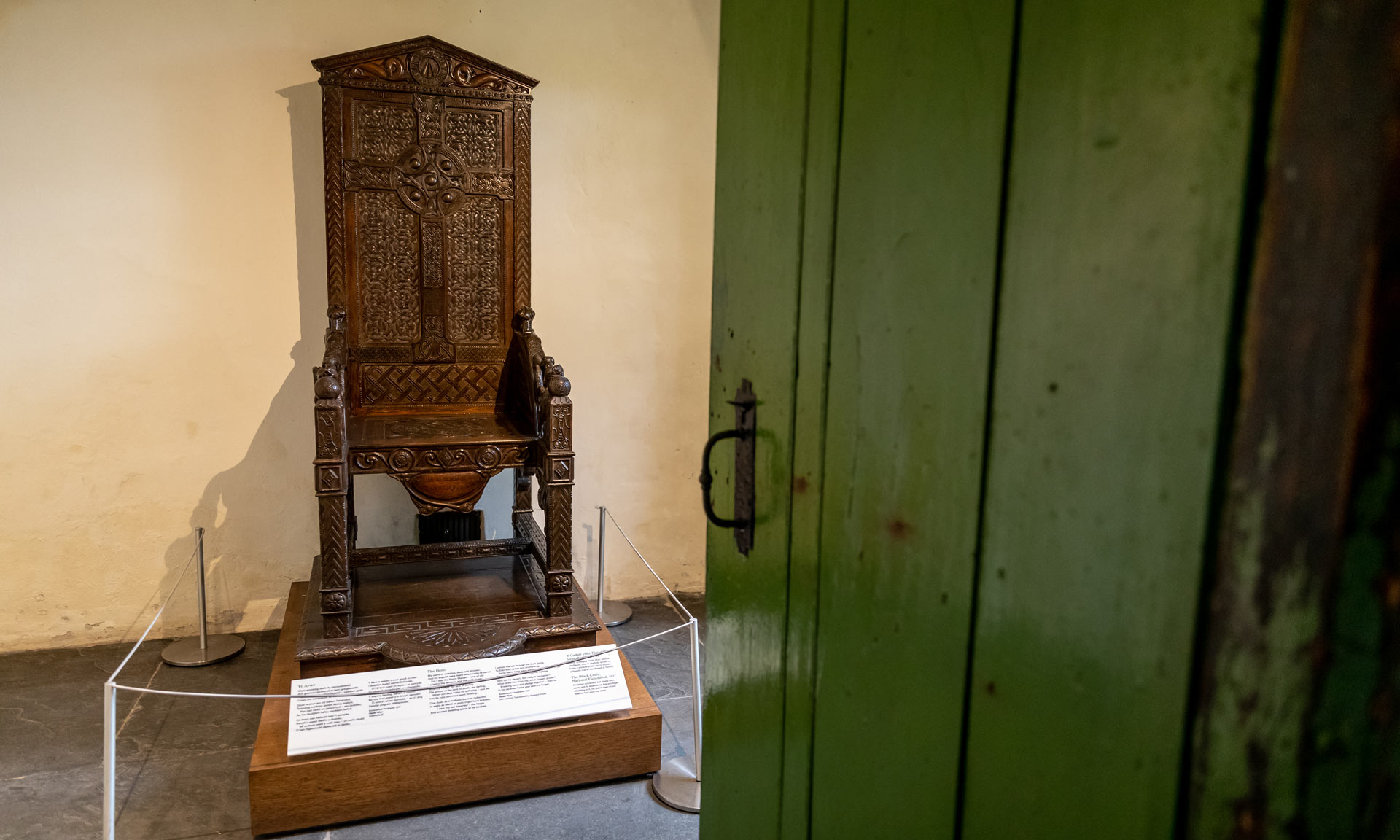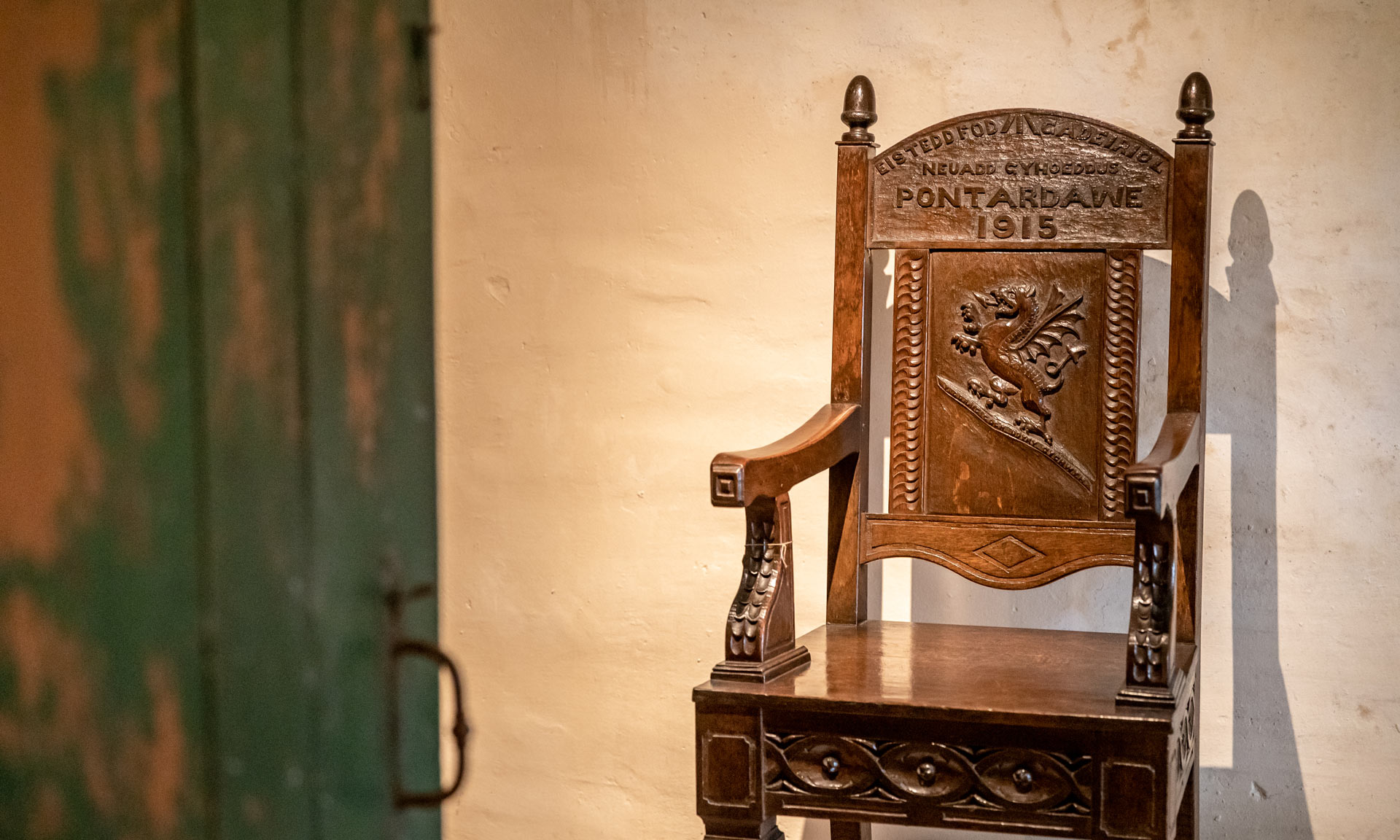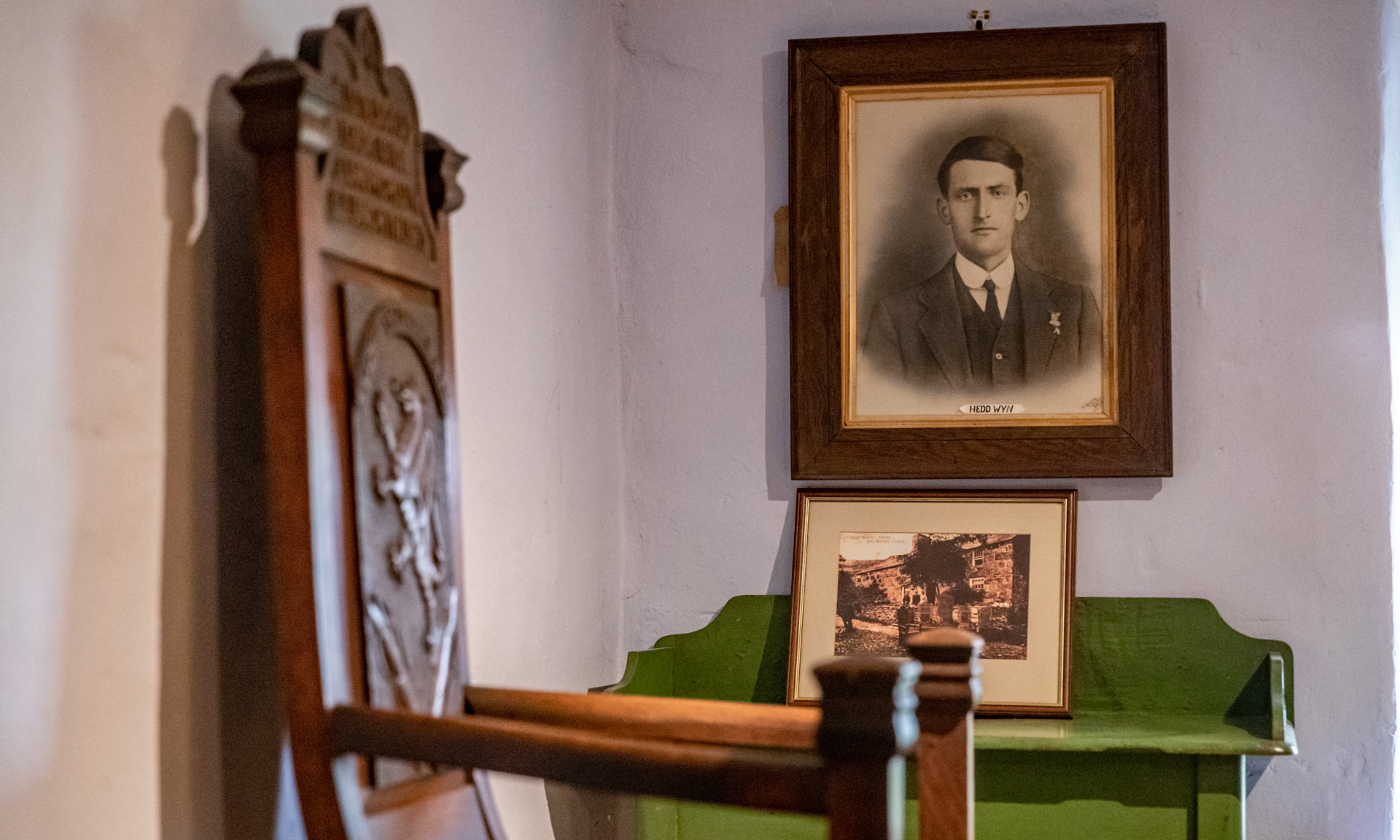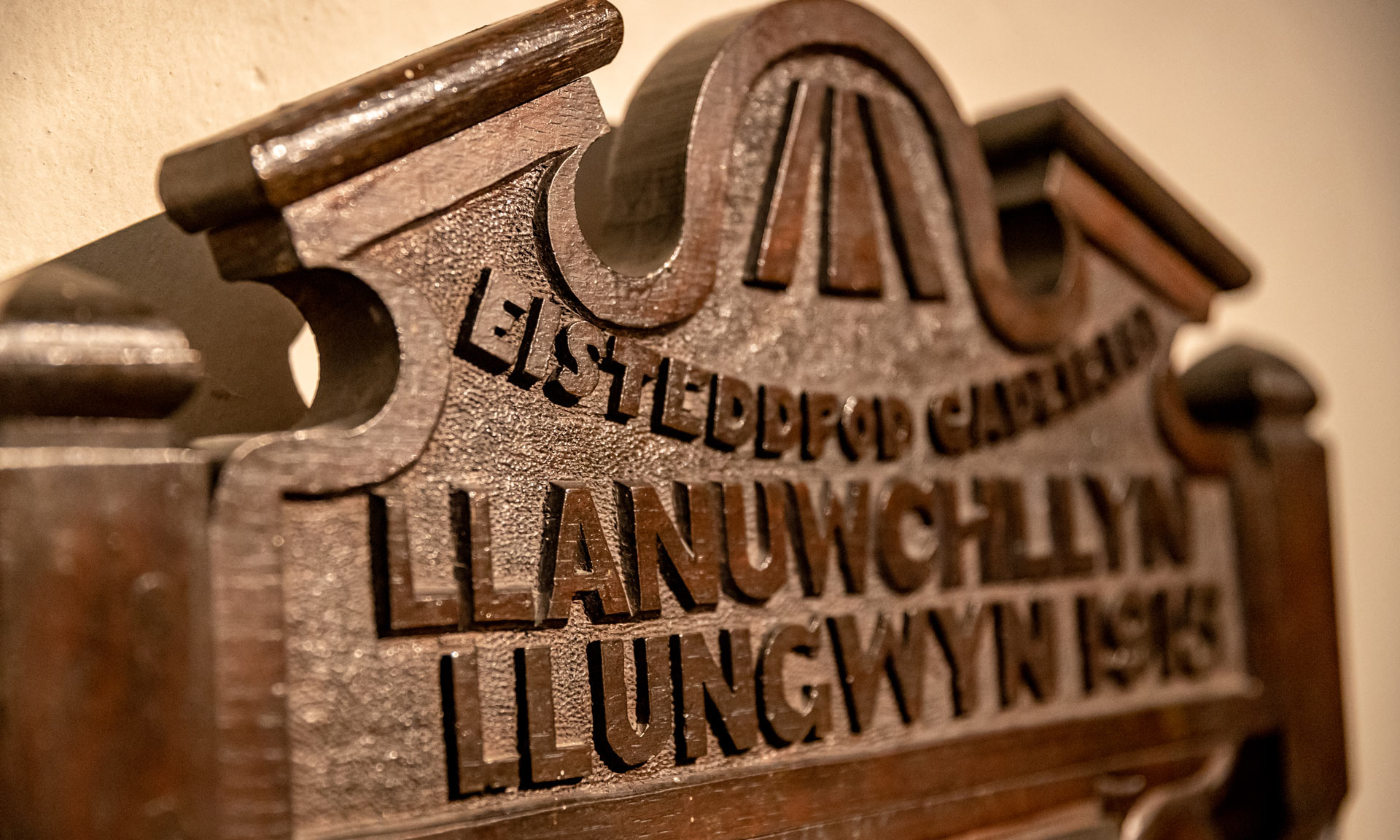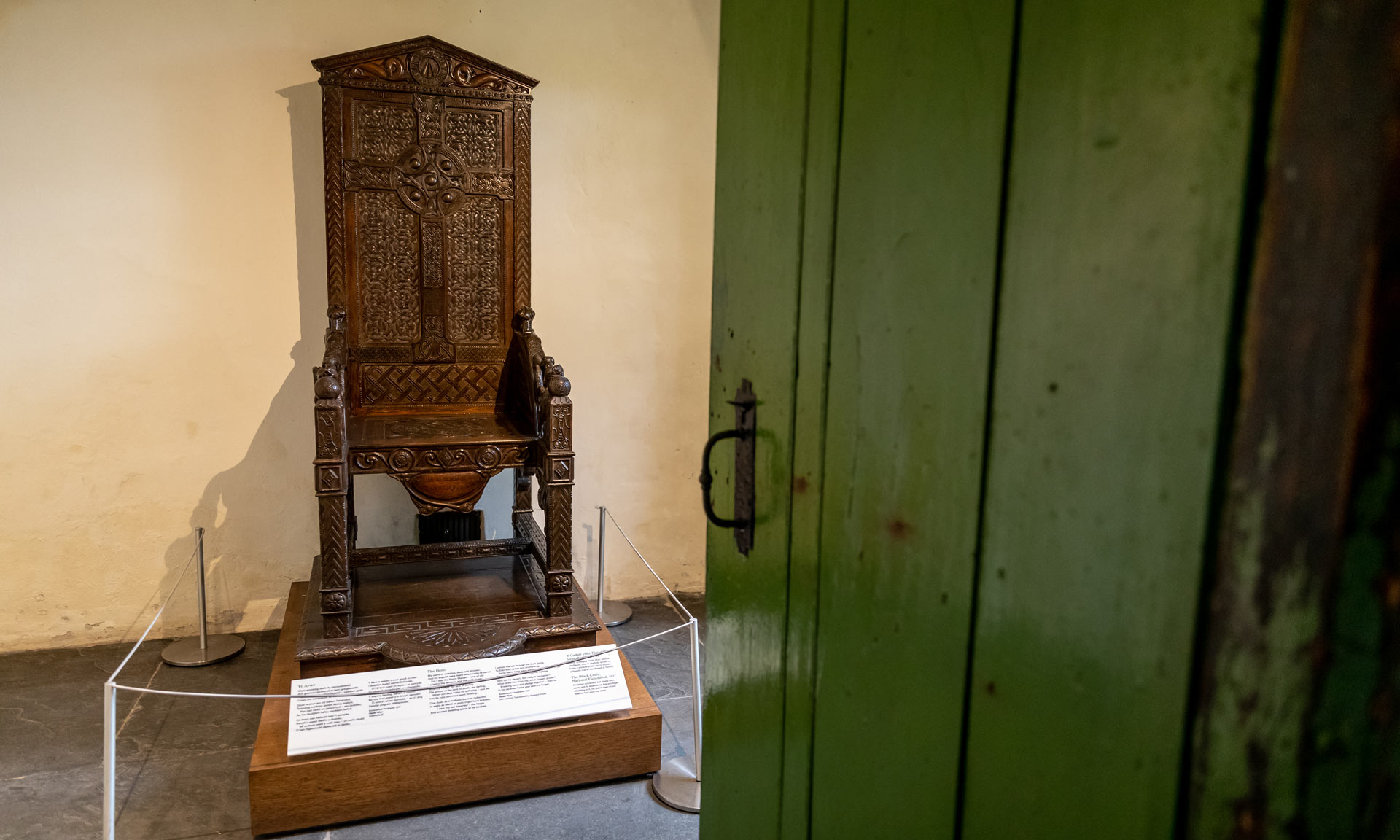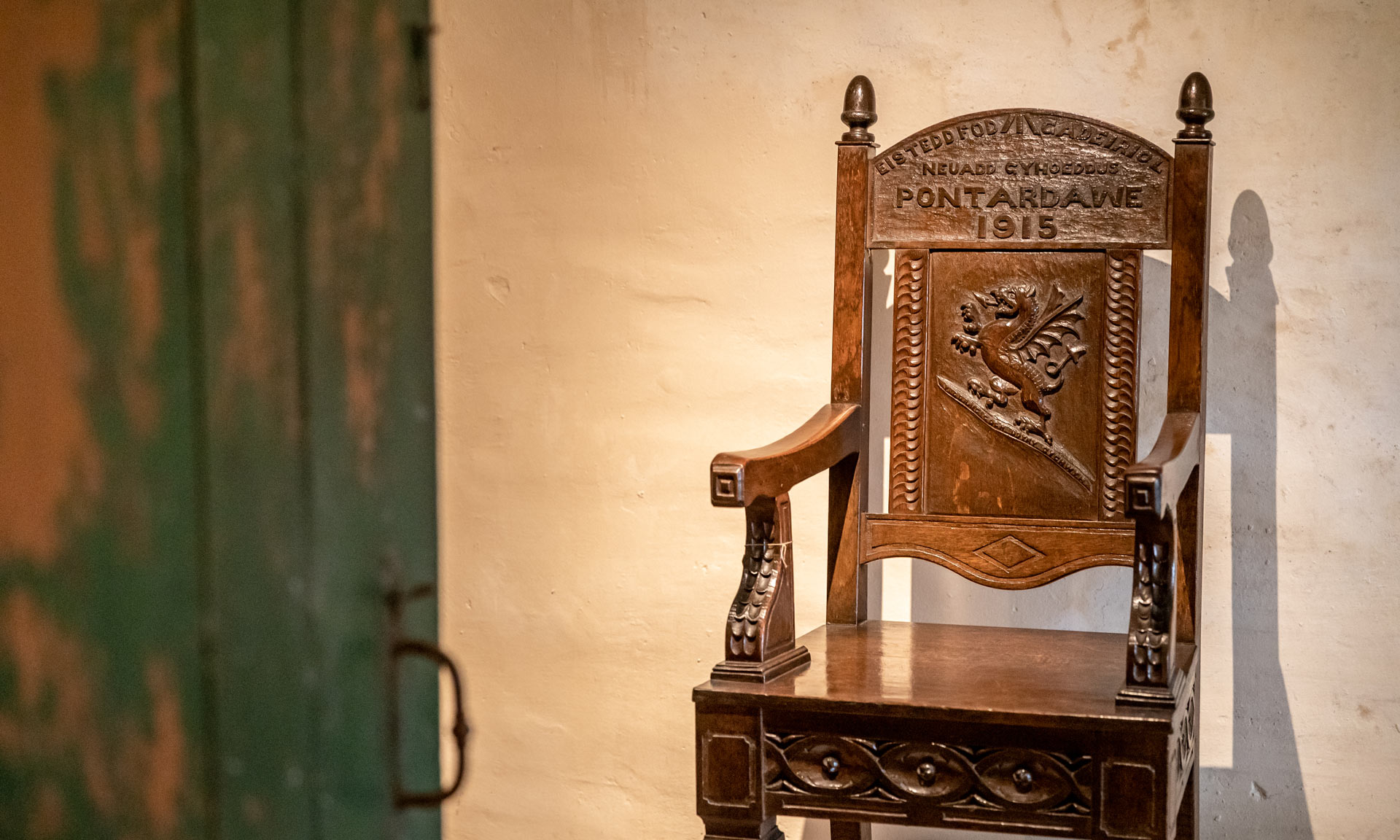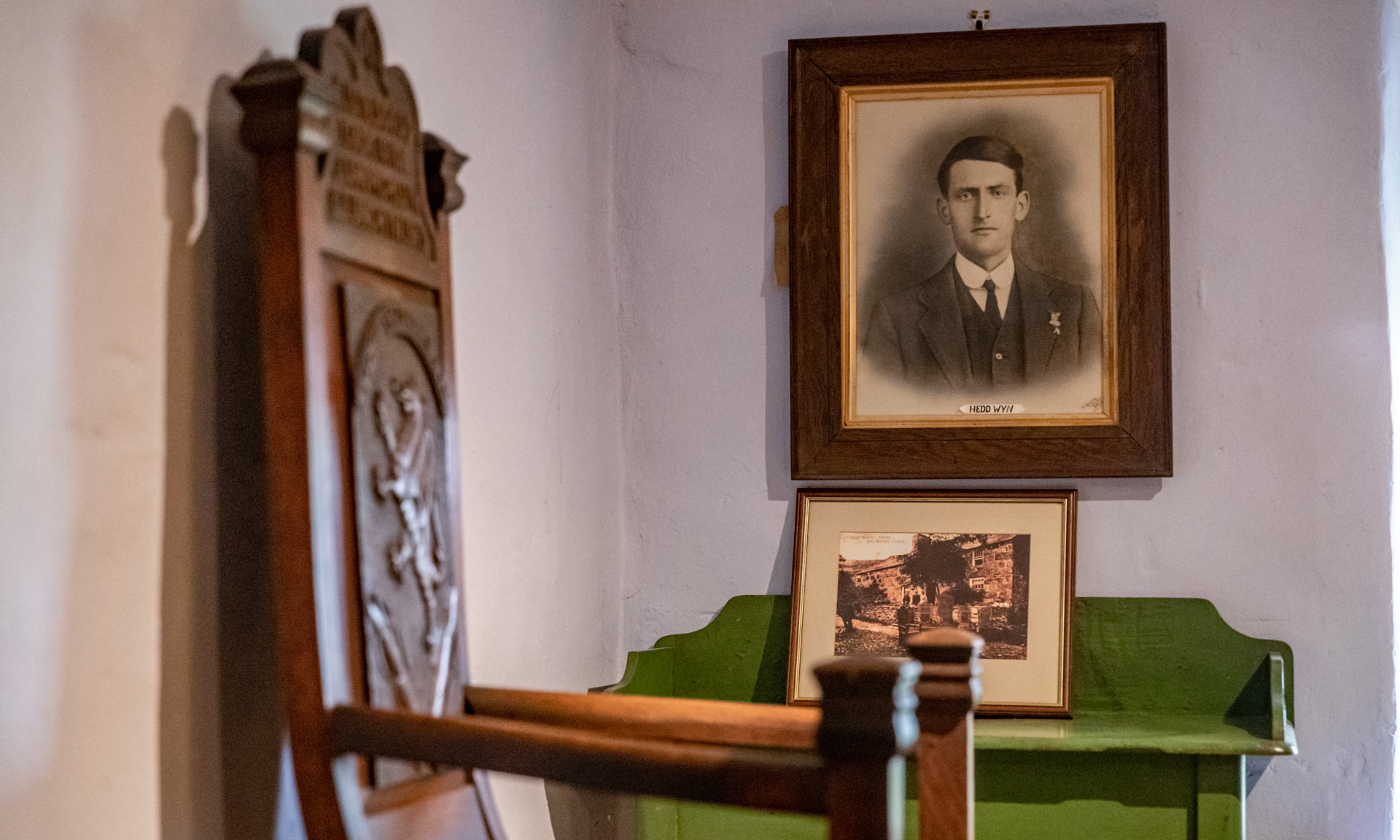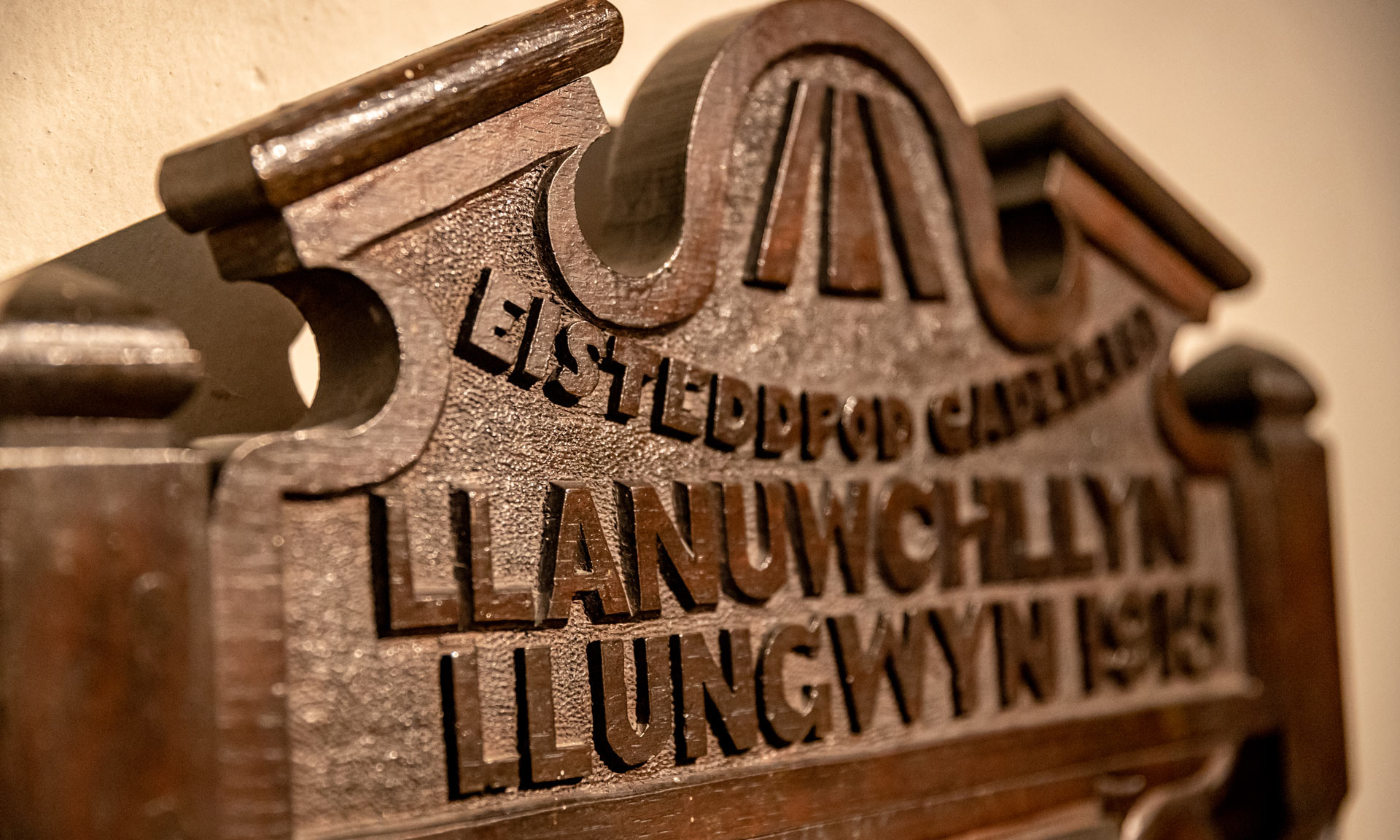 Bardic Chairs at Yr Ysgwrn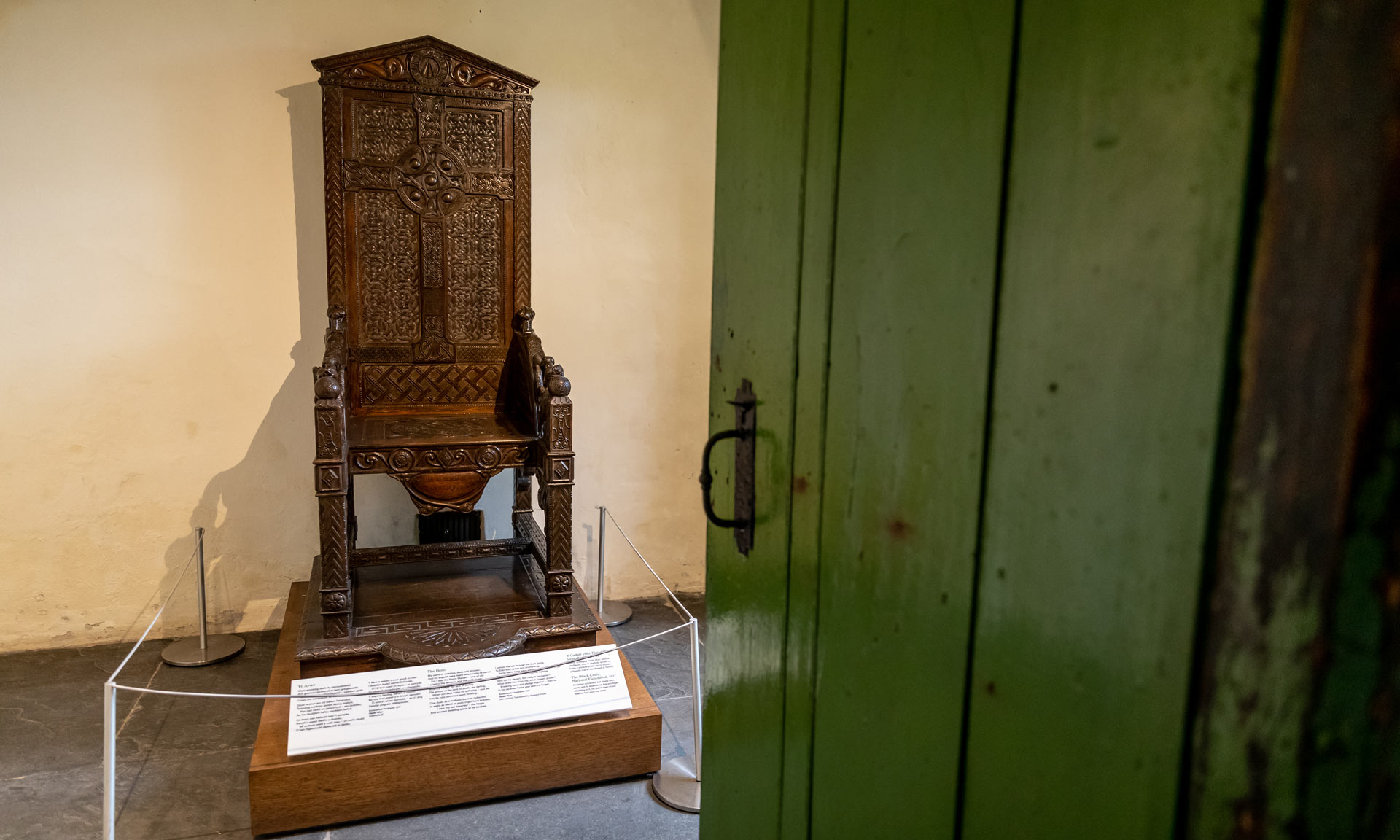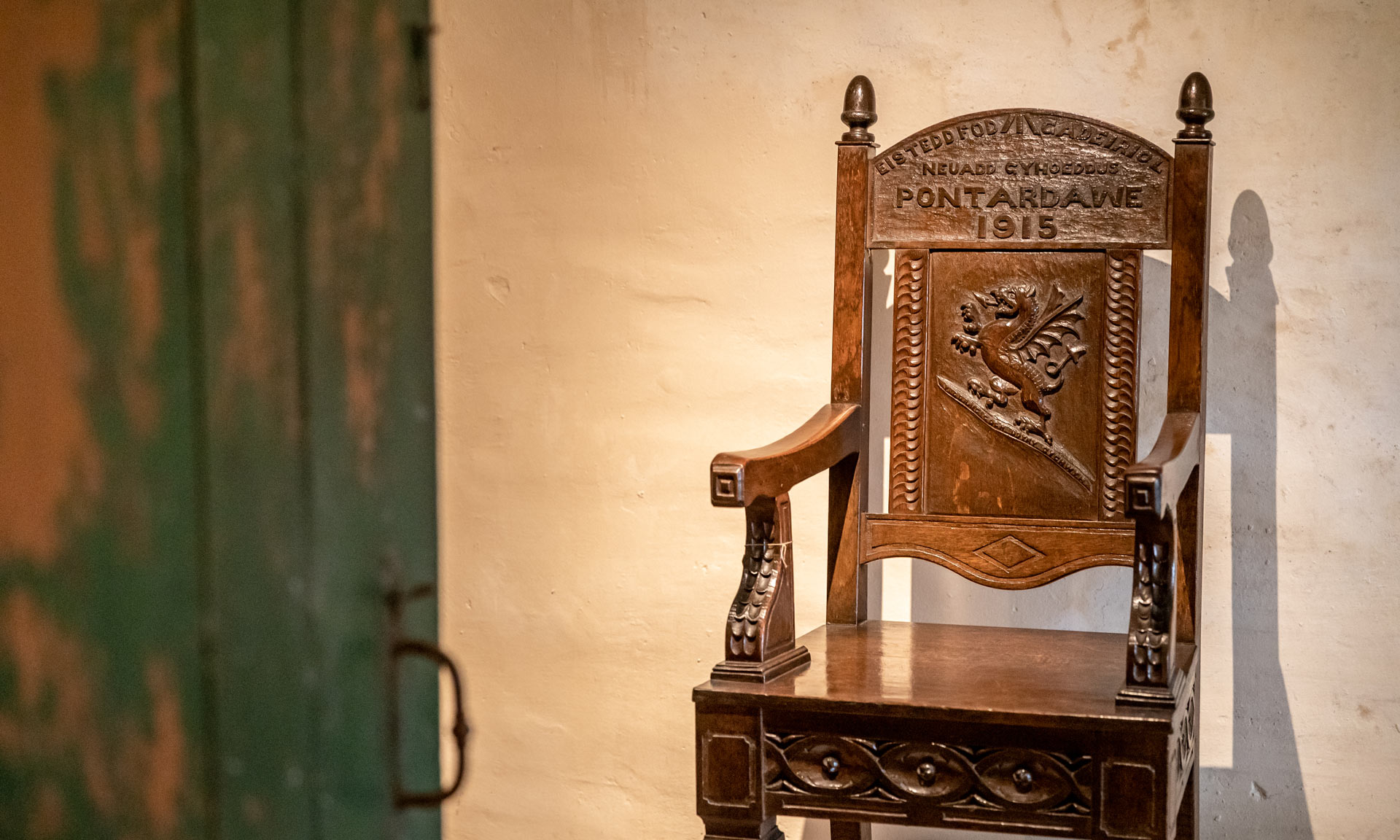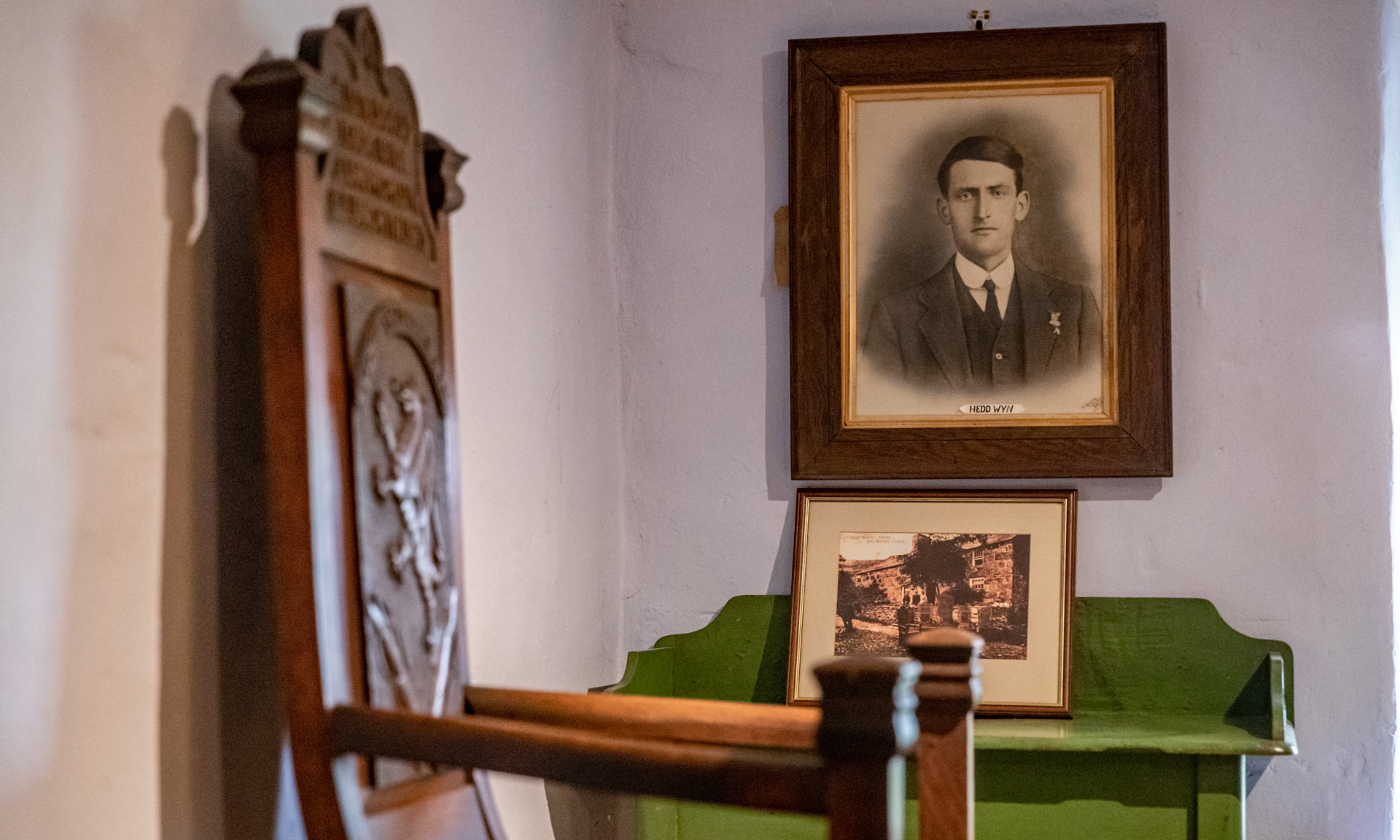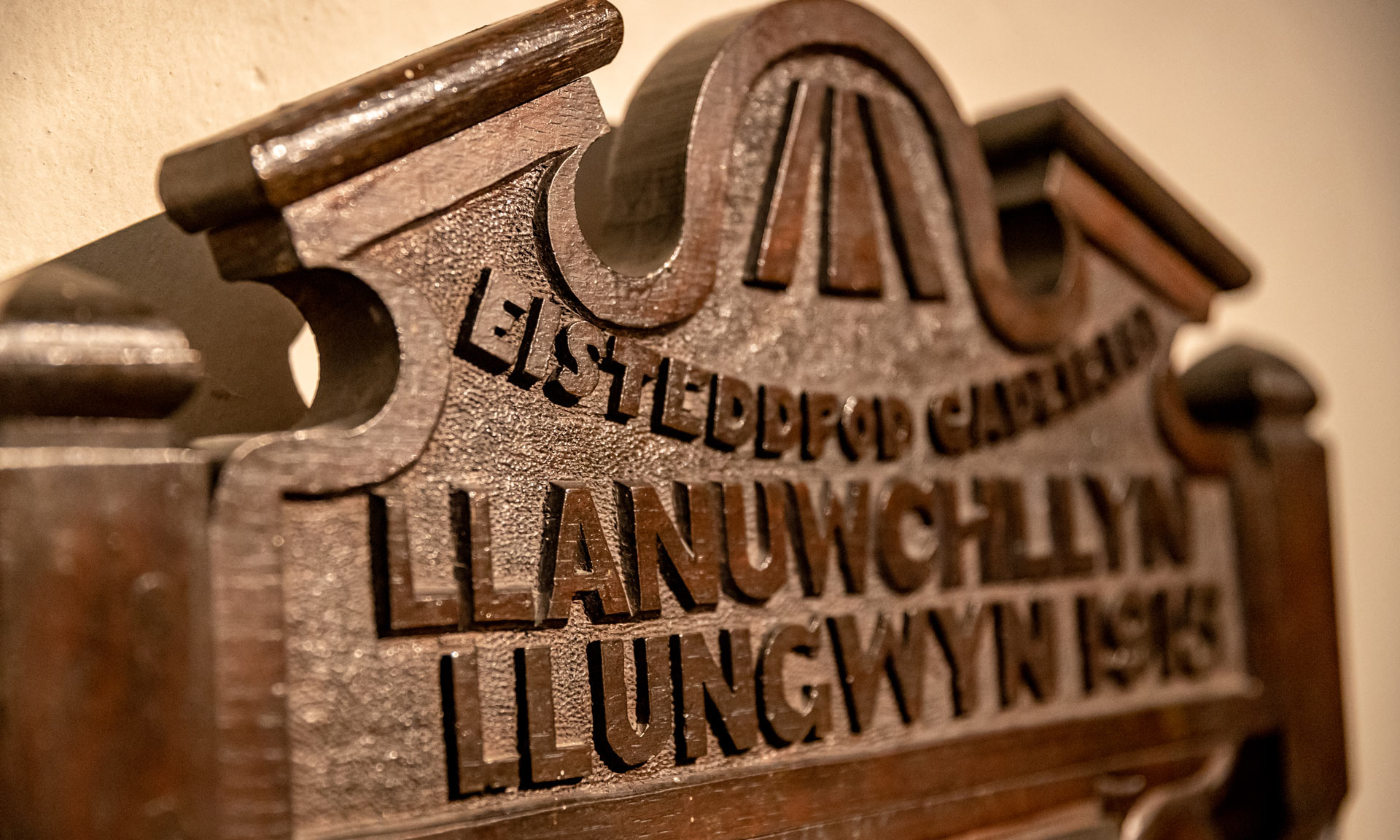 Competing for the Chair
The competition asks entrants to write a long-form poem known as an 'awdl'. The subject on which entrants must draw inspiration for their entry changes yearly. An integral part of an 'awdl' is the 'cynghanedd'—a poetic concept based on the arrangement of rhymes, alliterations and stresses. The art of the 'cynghanedd' dates back to the Middle Ages.
Hedd Wyn and his Bardic Chairs
Although Hedd Wyn's time as a poet was very short-lived, he was victorious in multiple chair competitions at local and national Eisteddfodau.
His victories include:
Pwllheli Local Eisteddfod (1913)
Llanuwchllyn Local Eisteddfod (1913)
Pontardawe Local Eisteddfod (1915)
Llanuwchllyn Local Eisteddfod (1915)
Penbedw National Eisteddfod (1917)
The most notable of his victories, of course, was that of Penbedw National Eisteddfod in 1917 when his poem 'Yr Arwr' was announced successful.